So where did you guys grow up? I grew up on a farm in hartsville, tn where my family raised
tobacco and cattle for a living. Most of my summers were spent dropping sticks, cutting and
spiking tobacco. I spent a little time in the barn hanging the tobacco to dry but not
much....up in the loft of the barn is no place for a young teenage girl with teeny bopper
shorts and dirty old men below handing up the tobacco. Ok....so I didnt spend "most" of my
summers in the patch.......it may have been just "some" of my summers......nevertheless, when
I think back, it seems like every single summer day I was out in the "backer" patch.
My parent's little farm house is prettiest this time of the year when all the daffodils are
blooming. Here are a few pictures to share with you from my droid...they are unedited, but My
pc is still sick.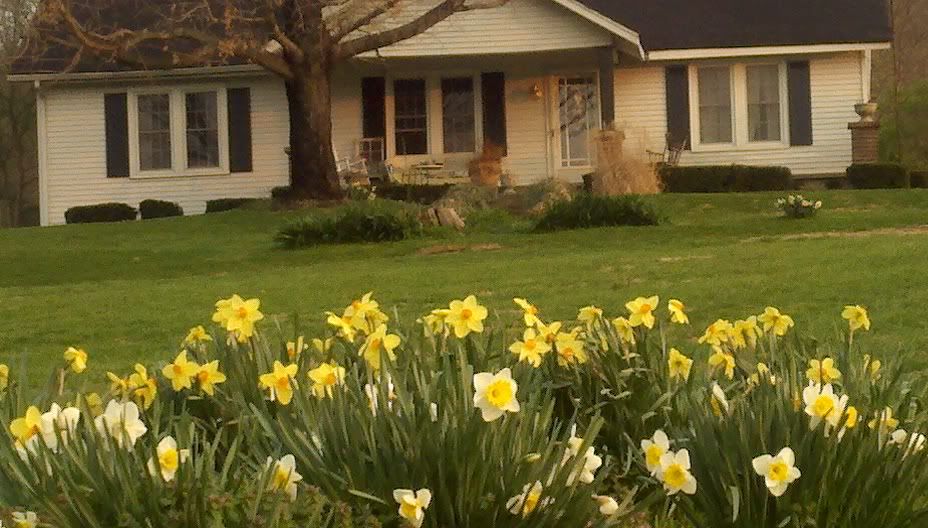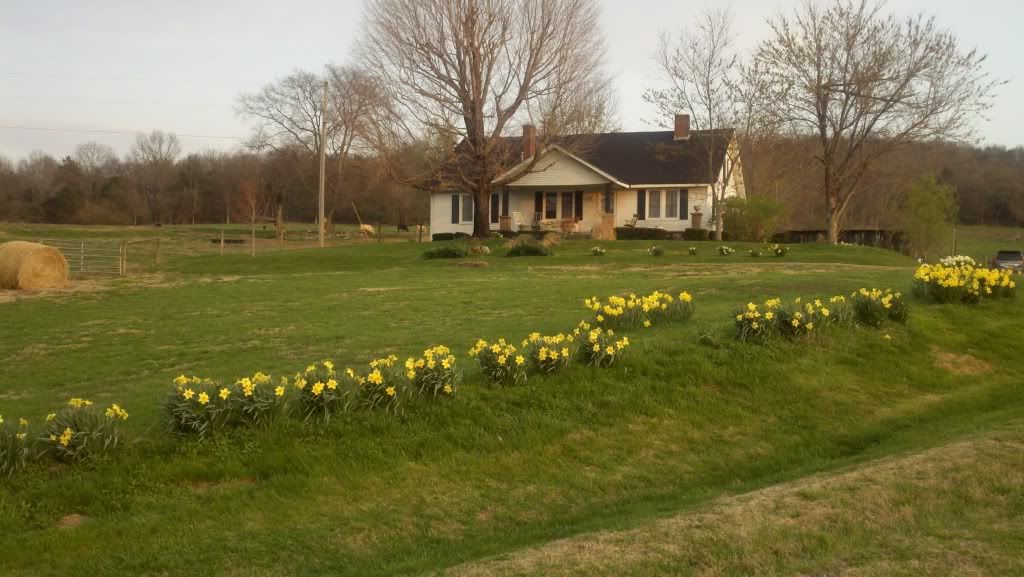 Congrats to Amanda Moore for winning the Mark Hand picture frame......my oldest daughter Chloe and my youngest Stone are both left handed.