Congrats to Tara...you are the winner of the handblown glass vase created by Artist Jenny Helm.
Tara
said...
Clinique -- Due to sensitive skin and unable to use a lot of products. Works great!!!
Tara, please email me your contact information. Thank you to everyone who entered and left me comments on your favorite skin care line. I must admit.....I love several different lines including Avon and Arbonne but I am dying to try Obashi....Thanks to my generous sister, I have the Obashi set headed my way.
I hope there is a few shoppers coming to my sale that needs a few of these.
My husband has been on a boxspring kick so I have them out the yazoo! Great for display. Not only will I have things at the sale for those who don't prefer to craft, I will also have plenty of things for the junker who likes to make their own things :}
I am sooo in love with the goodies sent to me by
Lindsay Frankus
all the way from Oregon. She has a wonderful blog, The Farrier's Daughter, and has particiapted in many art/junk events that I am dying to attend. I hope I can convince her to let me and my husband come shack at her house soon so we can attend the
Boys of Barnhouse
Vintage Marketplace event. We have only met online but we instantly connected on so many different levels...I feel I have met her personally! Thanks Lindsay for trusting me with all your handmade goodies.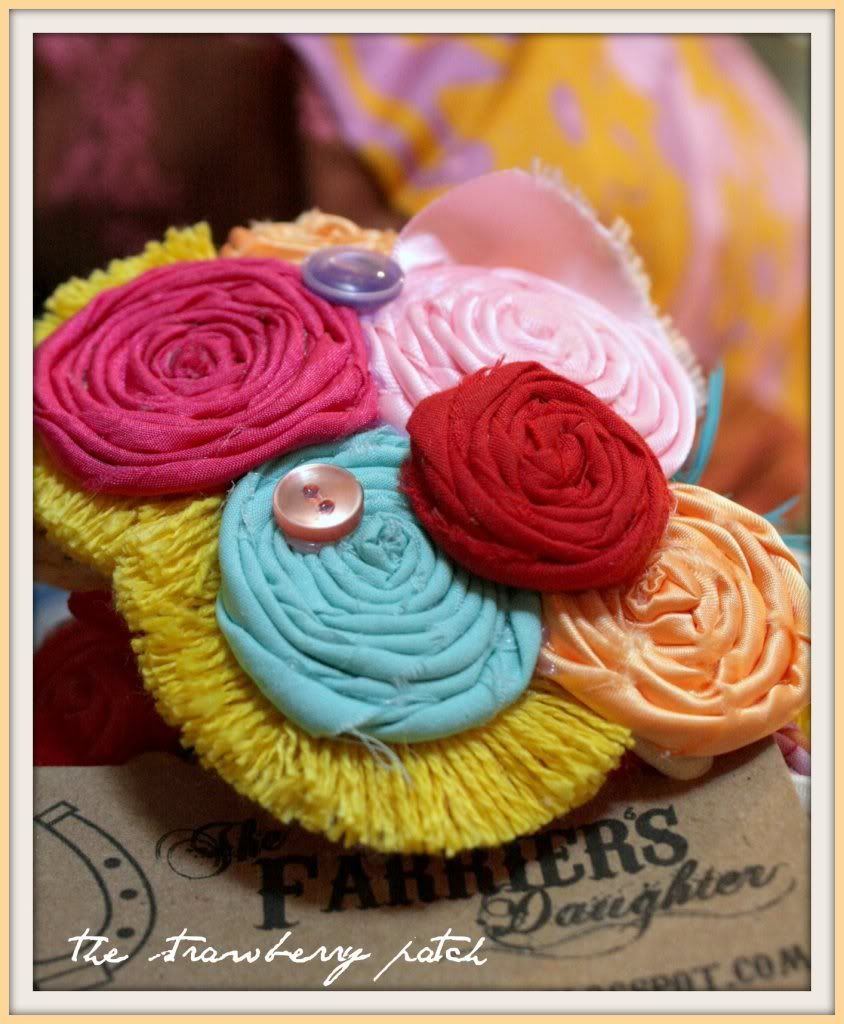 Aren't these headbands adorable...they also look cute as a whimsical touch to your favorite cowboy hat.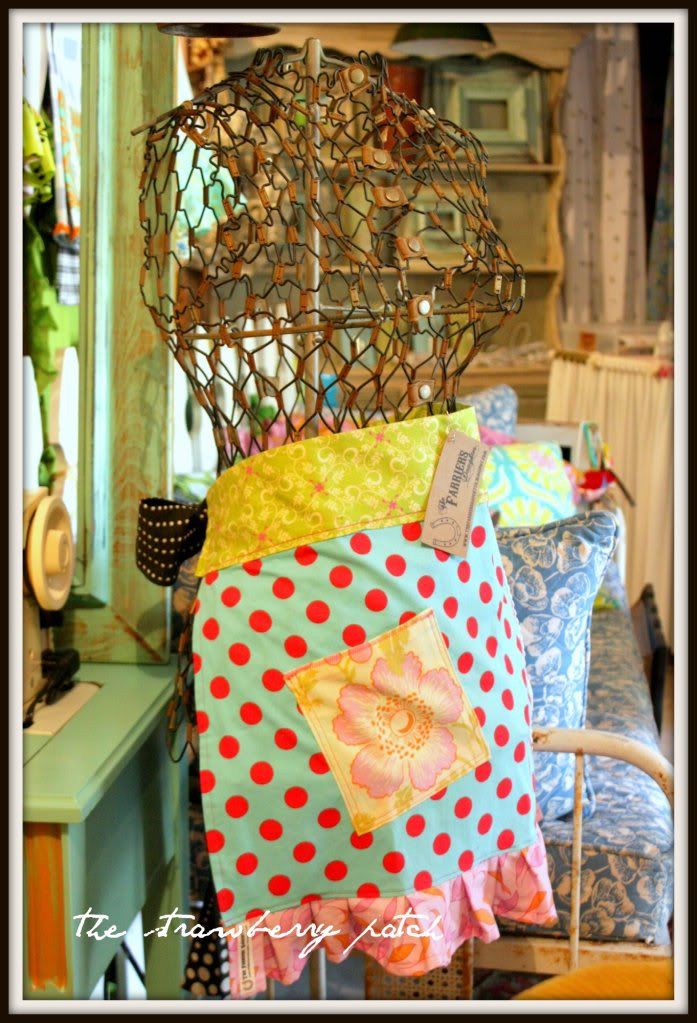 I am a sucker for aprons....this one is screaming my name.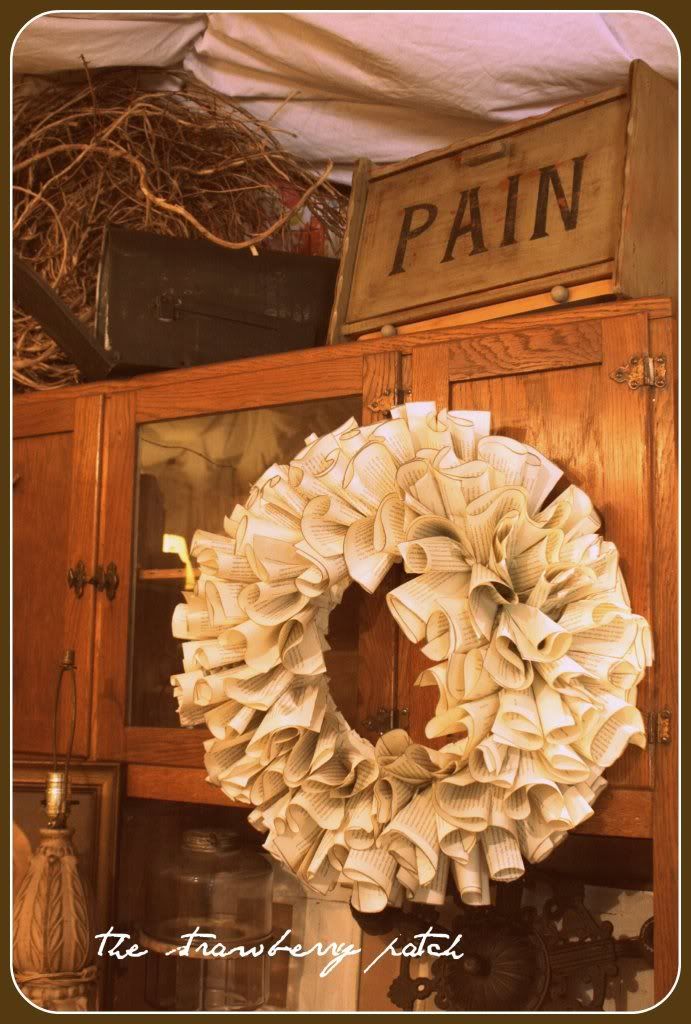 A few of vintage book wreaths....Katie Holder, these are just for you!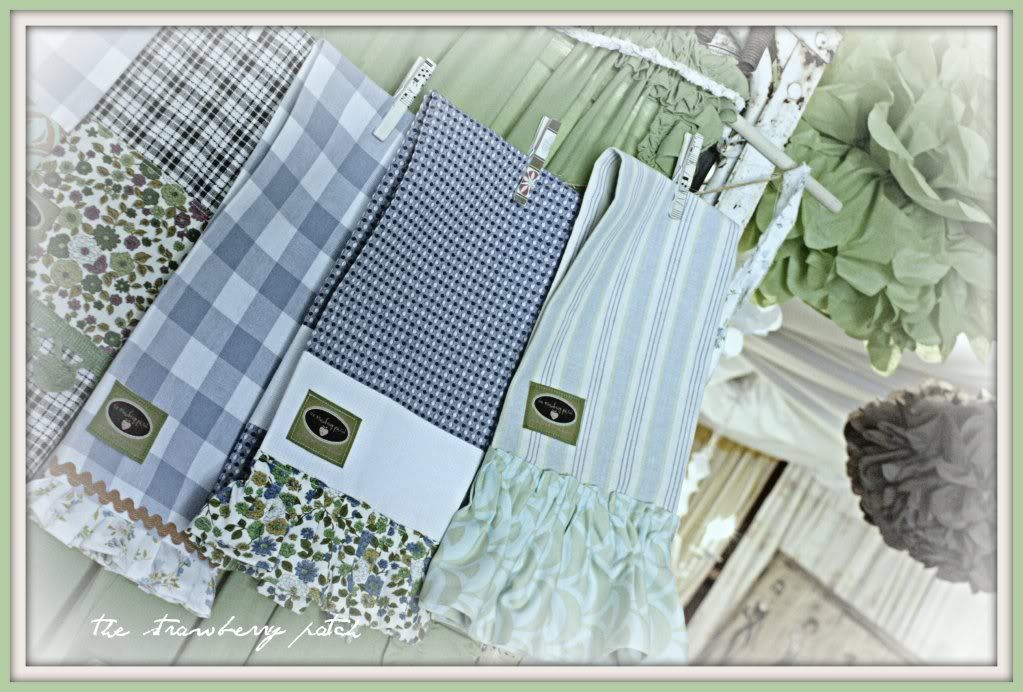 Some dainty tea towels......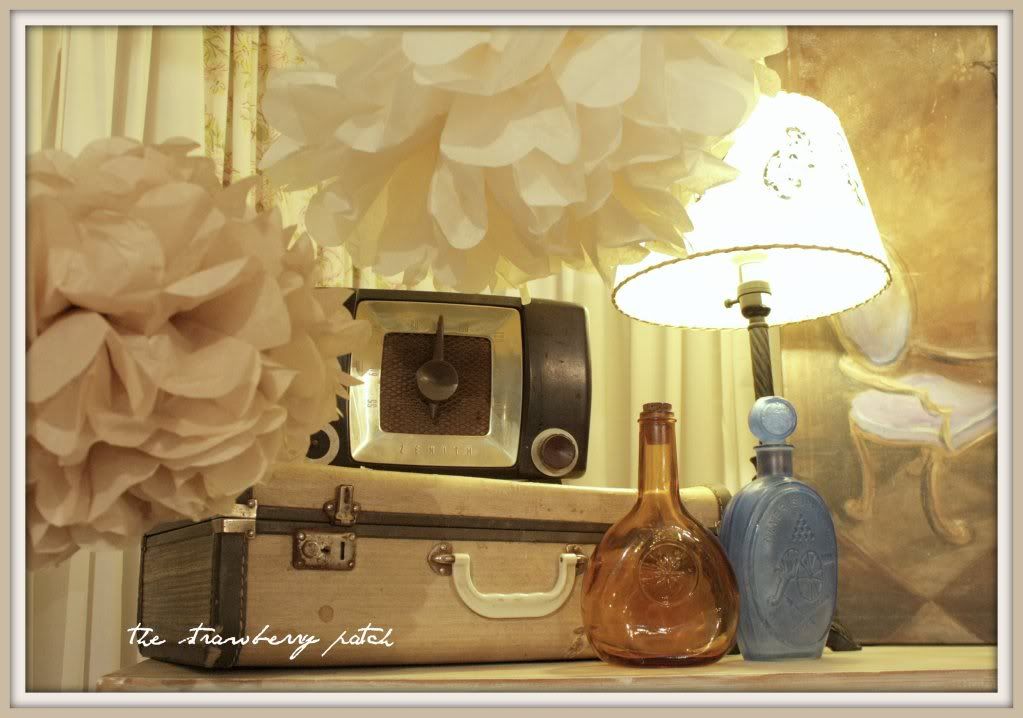 lots of vintage bottles and suitcases.......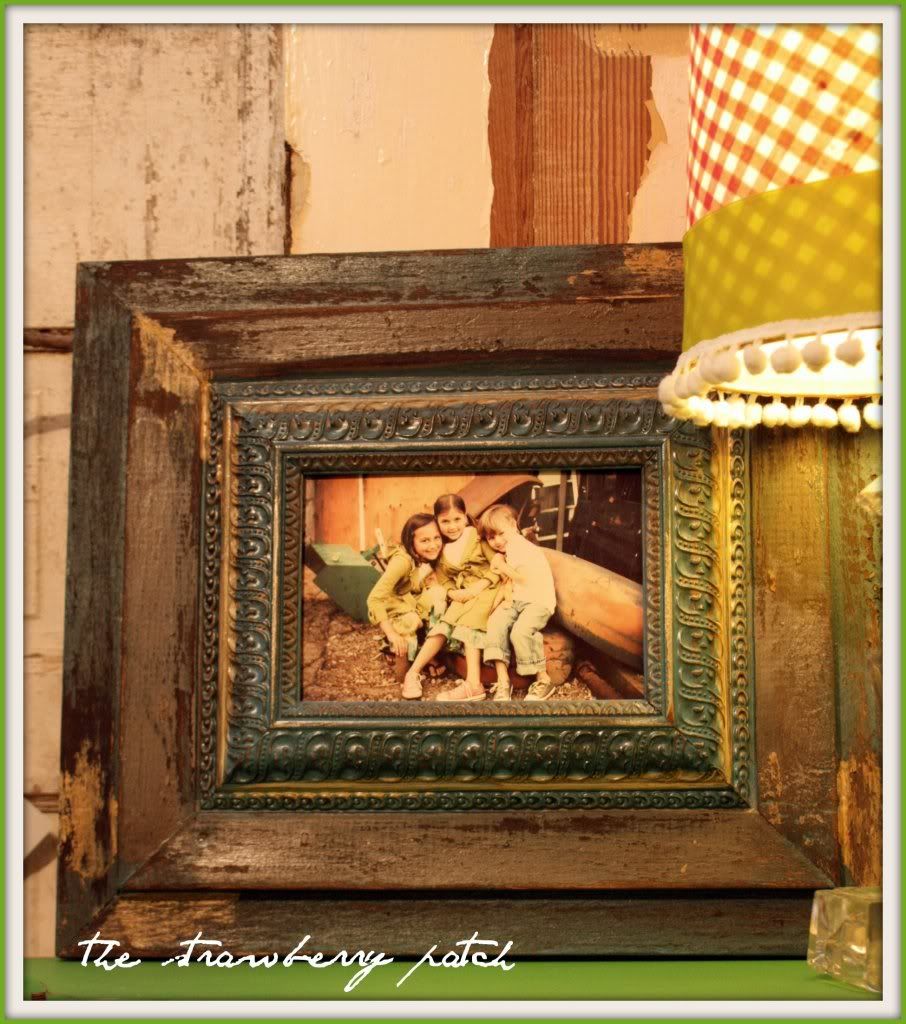 and of course...... my custom picture frames.
Be sure and come to the Sneak Peek on Thursday April 28 from 5p-8p. Live Music, Yummy Food, and lots of talented folks will be gathered in one spot in the quaint, country town of Lafayette, TN ..$10.00 admission which will be donated to the Macon County Arts Council. I have a feeling, things will sell like hotcakes so you will want to get to The Strawberry Patch early to pick out your favorite finds. NO FIGHTING ALLOWED.....Just kidding..... well I am not...... but I know my shoppers would NEVER fight over anything in The Barn. We will all act like sweet civilized little ladies...pinky promise?
If you can't make it to the Sneak Peek, we will also be open Friday and Saturday from 9a-7p. There will also be live music and an outdoor bistro....I will post the menu in a few days. My tastebuds get wound up just looking at it.