So in order to enter today's giveaway, all you have to do is click
here
and share this flyer with all your friends on your FB wall..... Or share however is easiest for you.....That's it. Well, then you must leave me a comment telling me you did so.
Let me tell you a little bit about the artist behind this next giveaway......
Kellie Montana
. I first came across this gal's work about four years ago in an Antique Booth in Nashville. I saw one of her paintings and I immediately fell to my knees....a huge bouquet of poppies in a vase with sheet music nestled in.....it came home with me after I begged and pleaded with my mom that she would not have to get me another Christmas present for the next 10 years if she would only buy me this lovely. The background color later became the inspiration for my front porch....pea green. I love her work...did you hear me? I LOVE HER WORK. How did I get so lucky to get two of my favorite artists,
Alicia Raney
and
Kelli Montanta
, to participate in my sale? I still haven't figured it out yet.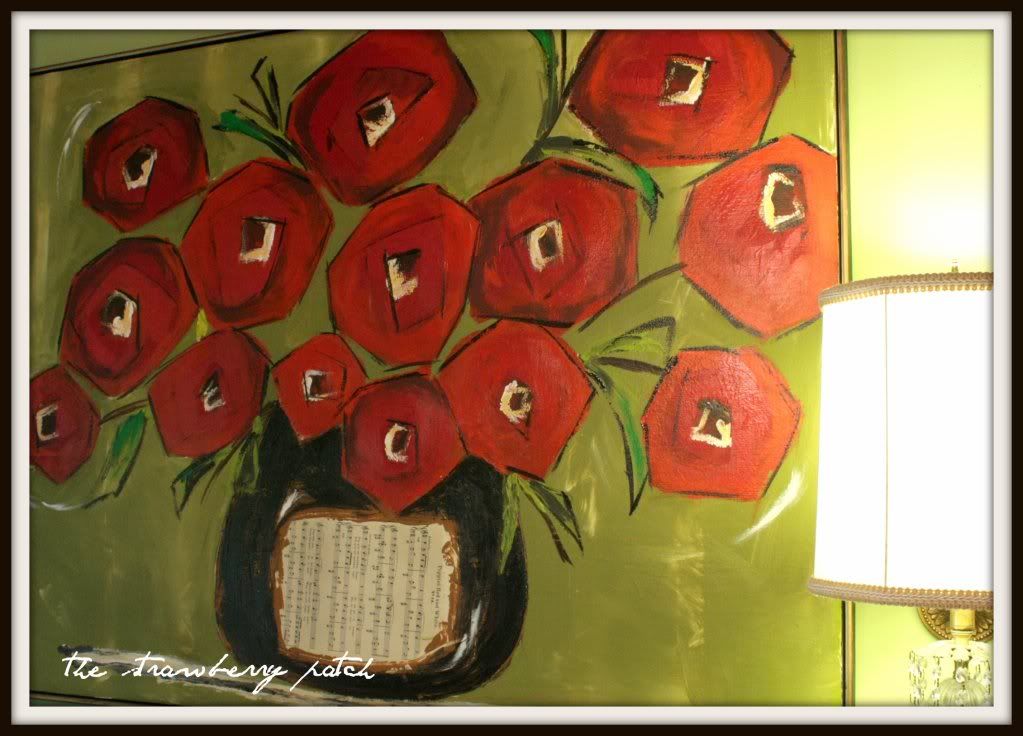 Anywhoo, Kellie has graciously donated a humongous rendition of Jesus to be auctioned (silent) off at the sale to benefit the Hayden Shrum Scholarship Fund. For the giveway, she donated a painting called "Small Town Saturday Night." I wish I had these boots to wear at my sale!
you like my sink it's setting on?
So if you are not an art collector, now is a good time to get started!