By Saturday morning of my
spring sale
, I had a few bare spots in the "barn" that was driving me bonkers. So guess what I did.....I started pulling furniture out of my house. I took the dresser (buffet) out of my bedroom and a washstand out of the upstairs hallway.
This from my bedroom.....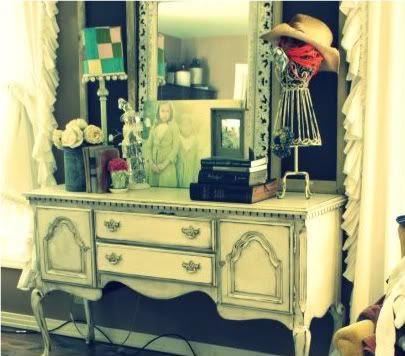 Leaving my bedroom looking like this for a whole month......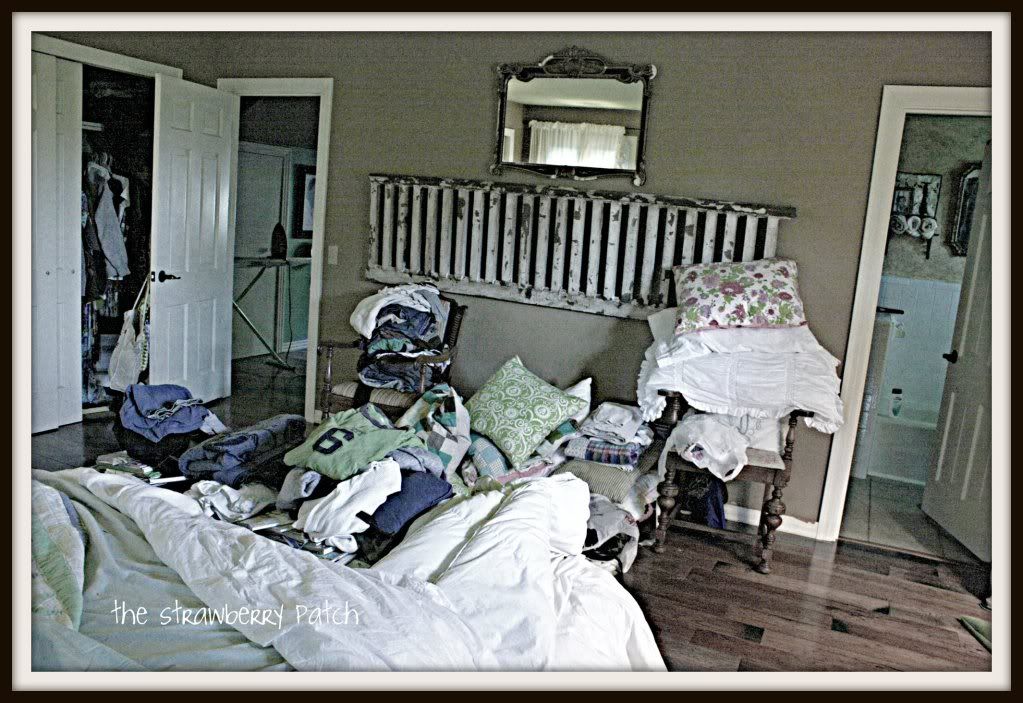 until yesterday......when I finished my 70's style dresser. I think it is a perfect fit with much more storage space and not so bulky....and guess what. I paid $35.00 for it and a matching headboard. I still have to put the hardware on. Deal or steal? What do you think? Sorry, I forgot to do before and after shots....horrible habit of mine.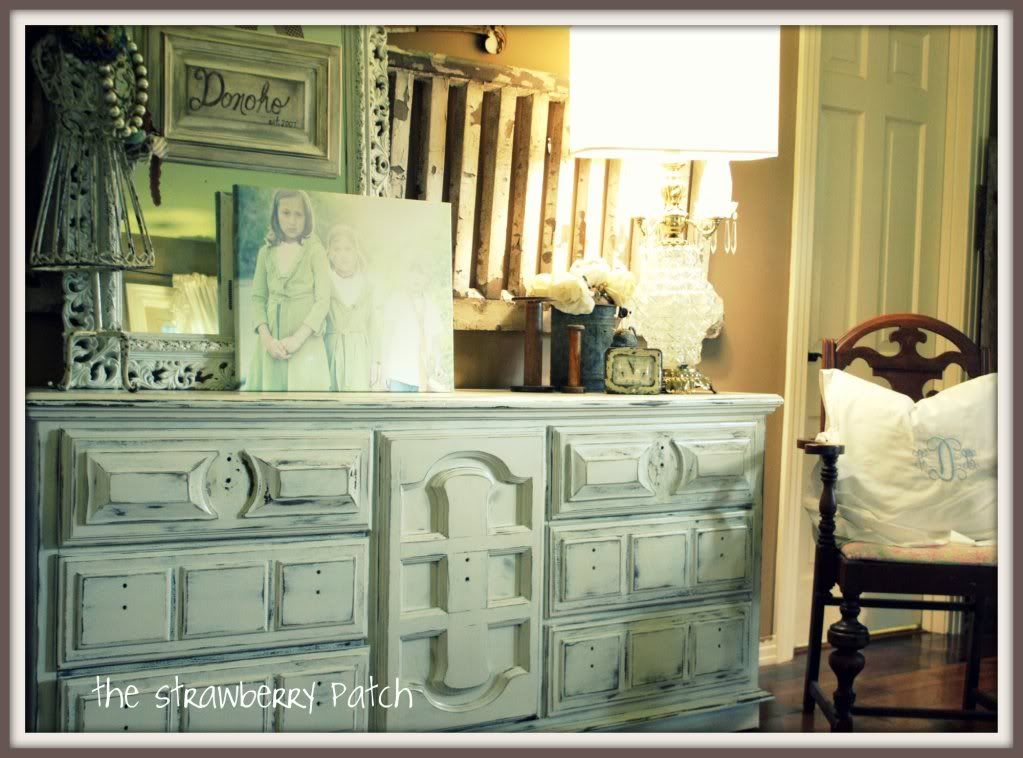 Have a lovely next few weeks. As for me and myself, I will be hanging out at the beach near Charleston, South Carolina.... I can hardly wait. Peace, Love, and Happiness from me to you!