So I spent the day decorating a tween's bedroom. Her mom, who owns a local boutique in town, is very talented herself and really doesn't need my assistance. However having a boutique to manage and three young kids to raise makes doing your own decorating a little low on the list of priorities, if you catch my drift. I must admit, I LOVE doing kid rooms... this is where I feel most in my element. Old windows....vintage mirrors and lamps.....painted picture frames.....whimsical art.....who wouldn't enjoy putting all these gems together. Oh yeh, I love doing up the beds......folding the sheets back, fluffing the comforter, and layering on the pillows. Here is what I got accomplished so far...this is a work in progress and will be embellished over time.
after
after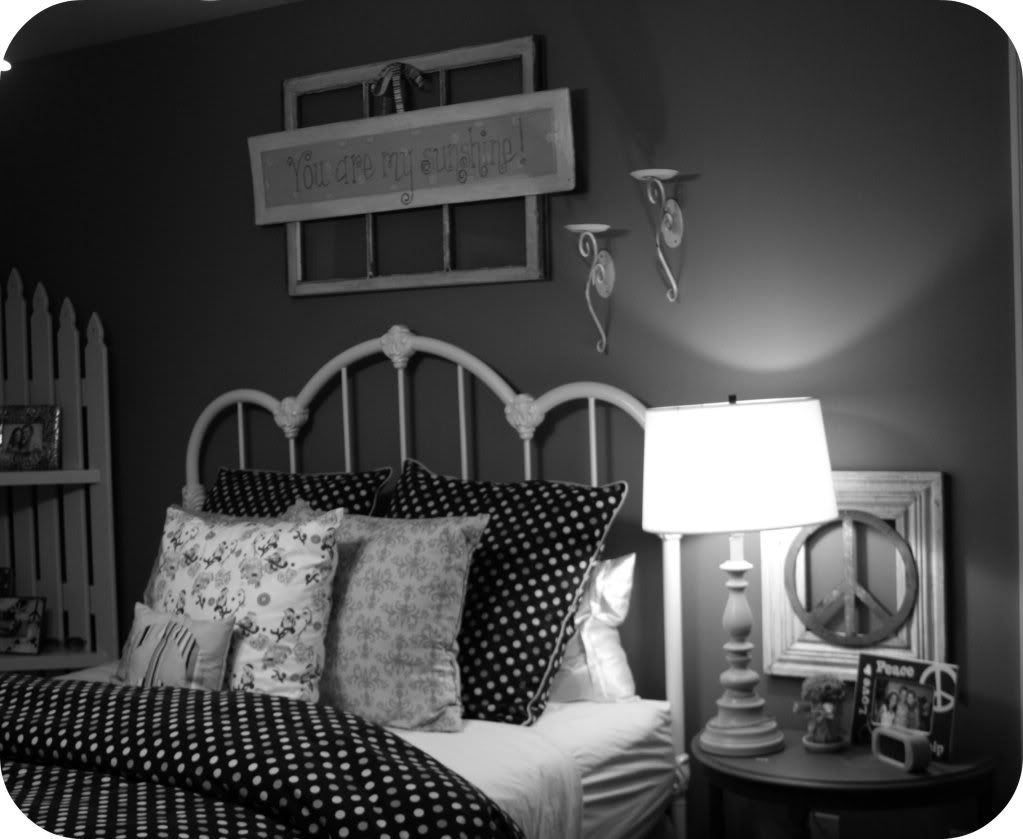 Here is the completed Vintage Paper Wreath that KK and I started
here
. This wreath eat up an entire vintage book plus some.....Despite this, I really like it and it looks soo good hanging above my kitchen sink.